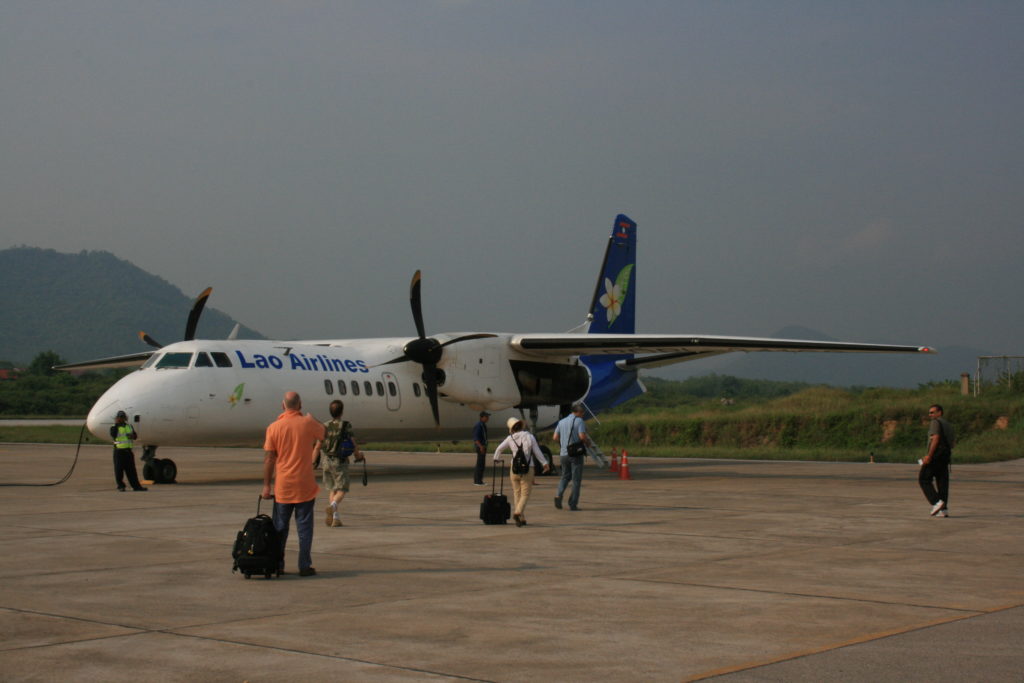 Abs is still not feeling well today, but we decide to try and make our flight. I reconfirm the flights and we spend the morning killing a bit of time. After taking a tuk tuk out to the airport we sit around waiting for check-in time.
The airport is one of the smallest we have seen, not too dissimilar to Newquay airport, back home.
Time passes quickly and we checkin and then board the small propeller aircraft.
The flight only has a few people on-board. We fly fairly low, giving good views, but it is turbulent at times. The views of the mountains are beautiful. As we near Hanoi it is obvious it has been raining here. The landing is fairly rough, reminding us that Laos Airways has a bad reputation. They don't publish their safety record. At least we are on the ground safely.
We get inside and are quickly through immigration, an advantage to having to get the visa before arrival. We grab our bags and are surprised by the neat and tidy order of everything outside. However, the taxi touts are keen for our busy. We settle on a taxi and our driver drops us to our guesthouse.
Our chosen guesthouse is a lot more expensive than listed in the Lonely Planet. But, the room is lovely, and we take it for a bit of luxury whilst Abs gets back on her feet again.